A moonshining hermit.  A big city lawyer.  A $35 million con job.
A gin-brewing recluse, Relic watches from afar as three men reveal a panel of petroglyphs that include the yawning jaws of a flesh-eating dinosaur.  When one of the men murders the other, Relic is on the march to uncover what's going on in Raptor Canyon.
As a fresh graduate, Wyatt is anxious to make his mark among the army of lawyers in a respected Denver law firm.  When his boss invites him to tour a client's development project bordering Canyonlands National Park, Wyatt jumps at the chance, but his boss is not what he seems…
When a treacherous security chief tries to kill Relic, Wyatt is caught in the deadly chase.  An unusual pair, Wyatt and Relic must tolerate each other while fleeing through white-water rapids, remote gorges, and hidden caverns. Relic devises a plan to save the treasured canyon but Wyatt must come to terms with the cost to his career if he fights his powerful boss…
A college student with secret ties to the site, Faye joins the kitchen crew so she can spy on the enigmatic project.  She catches Relic and Wyatt red-handed, preparing for action.  But when she hears their desperate plan, she has a decision to make...
Armed with a full box of toothpicks (and a little dynamite), can the unlikely trio monkey-wrench the corrupt land deal and recast the fate of Raptor Canyon?
ScreenCraft Cinematic Book Award Finalist 2019-2020
A Tale Flick Pick - 2020-2021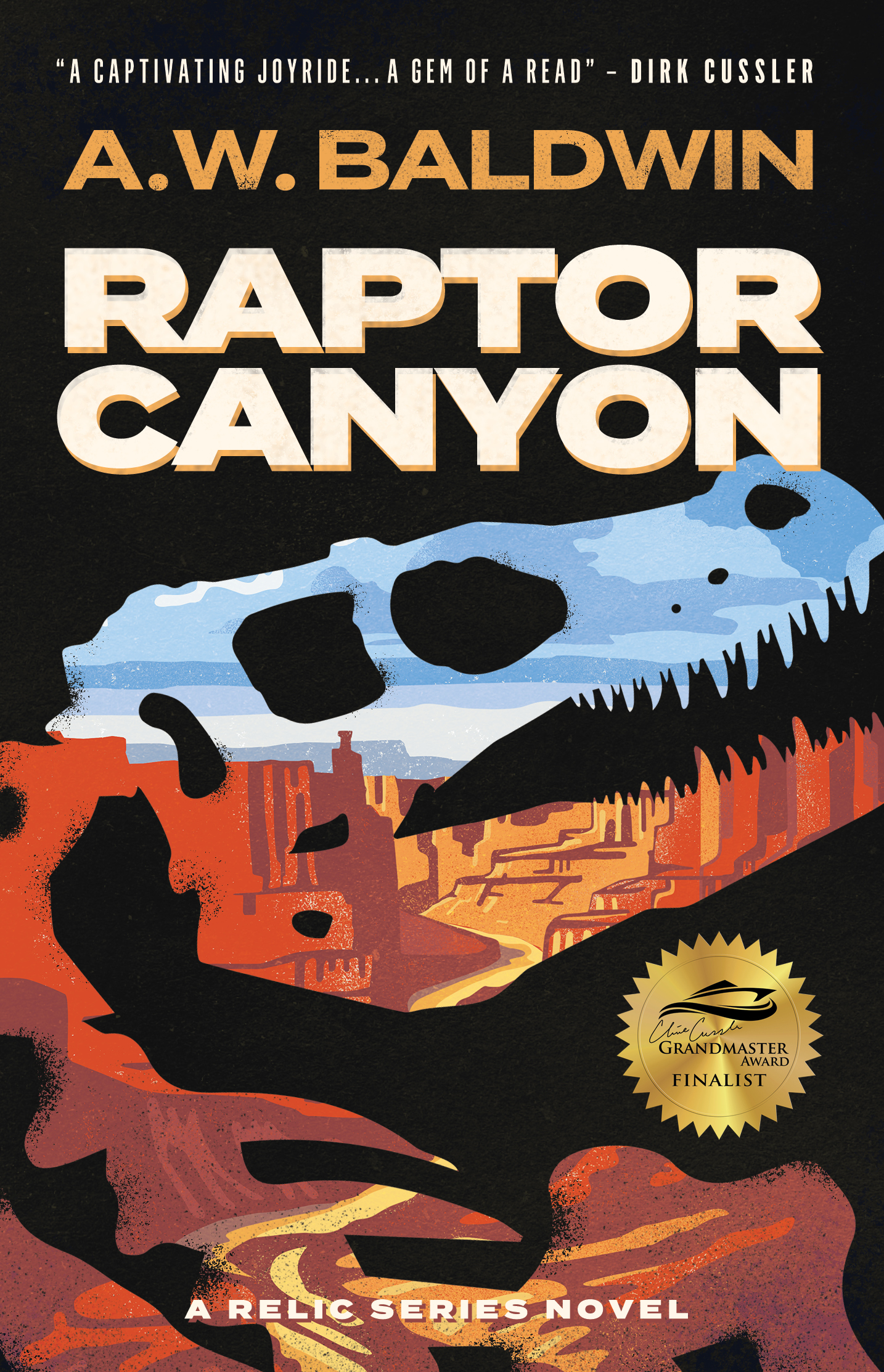 "A captivating joyride... a modern day monkey-wrench gang fights for the preservation of the land and their own survival.  Relentless danger mixed with dusty adventure makes for a gem of a read."
Dirk Cussler, New York Times best-selling author
"Raptor Canyon will have you holding your heart and your breath at the same time…"
Peter Greene, award winning author of The Adventures of Jonathan Moore series
"A hoot of an adventure novel…"
Readers' Favorite Five Star Review
"...an exhilarating thriller."
Literary Titan 5 Star Review
"...enthusiastically recommend[ed] to anyone who enjoys mesmerizing, fast-paced novels."
OnlineBookClub.org 4 out of 4 Star Review
"Hold onto your hat!  A ripping adventure romp set in the twists and turns of Utah's canyon country… Thoroughly entertaining!"
Jacob Avila, Cave Diver, Grand Master Adventure Writers Award Winner
"'Raptor Canyon' is a ton of fun… the playful dialog between Wyatt and Relic was a pleasure to read… Highly recommended!"
Landon Beach, Amazon Bestselling Author and Grand Master Adventure Writers Award Finalist