Can a lost student, desert recluse, and whitewater crew save Aztec treasures and an ancient pueblo battlefield from looters? "Engaging action... tough, credible characters" -- Readers' Favorite.
Ethan's world turns upside down when he slips off the edge of red-rock cliffs into a world of twisting canyons, ruthless looters, and midnight murders. Saved by a mysterious, moonshining hermit, Ethan must join a whitewater rafting group and make his way back to civilization. But someone in the canyons is killing to protect their illegal dig for ancient treasures. Ethan must learn who he can and cannot trust, survive the harsh desert, and unravel the mysterious murders. The fight of his life begins now...
Readers' Favorite 5 Star Review
Desert Guardian is an "engaging action...mystery" with "tough, credible characters"
"Fabulous story!"
"clear, fluid and very detailed"
"...enchant[s] readers till the very end."
"thought provoking"
"well worth reading"
"Great characters"
"... more twists and turns than the canyon itself." 
"I didn't want it to end!"
"Excellent!"
"...it pulled me through as though I was on the rapids, too!"
Desert Guardian is available at amazon.com, barnesandnoble.com, and at your local bookstore.
Can a young lawyer and moonshining hermit protect rare petroglyphs and monkey-wrench a corrupt land deal in Canyonlands?  "A hoot of an adventure novel"-- Readers' Favorite.
An impromptu murder leads a hermit named Relic to an unlikely set of dinosaur petroglyphs and swindlers using the unique rock art to turn a pristine canyon into a high-end tourist trap. When attorney, Wyatt, and his boss travel to the site to approve the next phase of financing, Wyatt learns the truth about their unorthodox role in the project. A corrupt security chief runs Relic and Wyatt off of the site and the unusual pair must endure each other while fleeing though white-water rapids, remote gorges, and hidden caverns. Faye, who shares covert ties with the treasured site, catalyzes their desperate plan to fight back and to recast the fate of Raptor Canyon.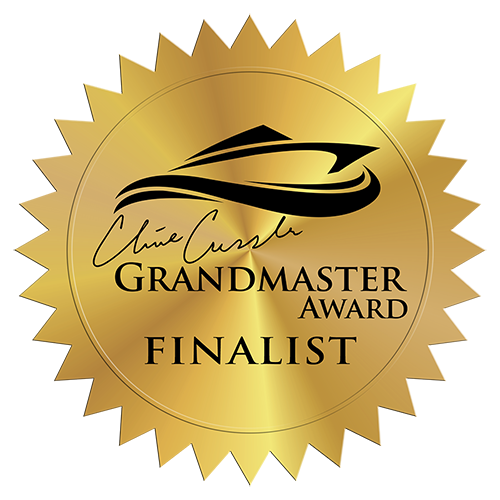 2019 Adventure Writers' Award
Readers' Favorite 5 Star Review
ScreenCraft Cinematic Book Award Finalist 2019-2020
OnlineBookClub 4 out of 4 Star Review
What if your archeology field class was hiding assassins and dealers in black-market treasure?  "A beautifully written thriller" -- Readers' Favorite. 
Owen discovers a murdered corpse at a college-run archeological dig in the Utah outback but when he and a park service pilot try to reach the sheriff for help, their plane is shot from the sky. Owen must ditch the aircraft in the Colorado River, where he is saved by a moonshining hermit named Relic. The two flee from the sniper and circle back to warn the students. They must trek through rugged canyon country, unravel a baffling mystery, and foil a remarkable form of thievery. Suzy, a student at the dig, helps spearhead their escape but the unique team of crooks has a surprise for them…

2020 Adventure Writers' Award
Readers' Favorite 5 Star Review
"Wings… is a beautifully written thriller"
"funny, zippy dialogue"
"[The] plot is lively and exciting"
"suspense and action…keep[s] readers turning the pages until the very end."
"A quirky mix of adventure, mystery and the great outdoors"
"sure to be a hit...most highly recommended"
Adventures in Canyons of the Southwest
Sandstone monuments, sheer canyons, and startling vistas provide the unique settings for Desert Guardian, Raptor Canyon, and Wings Over Ghost Creek.  Adventure, mystery, and personal challenge combine in a world surreal in its scope and deeply rooted in American history.