A moonshining hermit.   A budding reporter.   A $25 million misdirection.
The mob, undercover agents, and secret payloads make Broken Inn a dangerous place for a fresh reporter, a newspaper photographer, and a moonshining hermit.
Hailey witnesses a murder at the enigmatic Broken Inn, but when she learns that the hotel manager and her editor are pals, she investigates on her own. When a corrupt guard finds her snooping, she flees into a box canyon, where she is saved by a gin-brewing recluse named Relic. She reports the murder to a deputy, but for some reason, no arrests are made... She enlists help from Ash, the newspaper's photographer, but they must flee for their lives into the back country with Relic and a four-legged stray with a nose for trouble. They discover mysterious metal drums hidden deep in an abandoned uranium mine, but can't tell what's inside. And just when they're most desperate for help, they learn that not everyone is who they seem…
Can they uncover the secrets of Broken Inn, dodge the syndicate, and head off an environmental disaster?
Winner Books Shelf Writing Award for Fiction, second place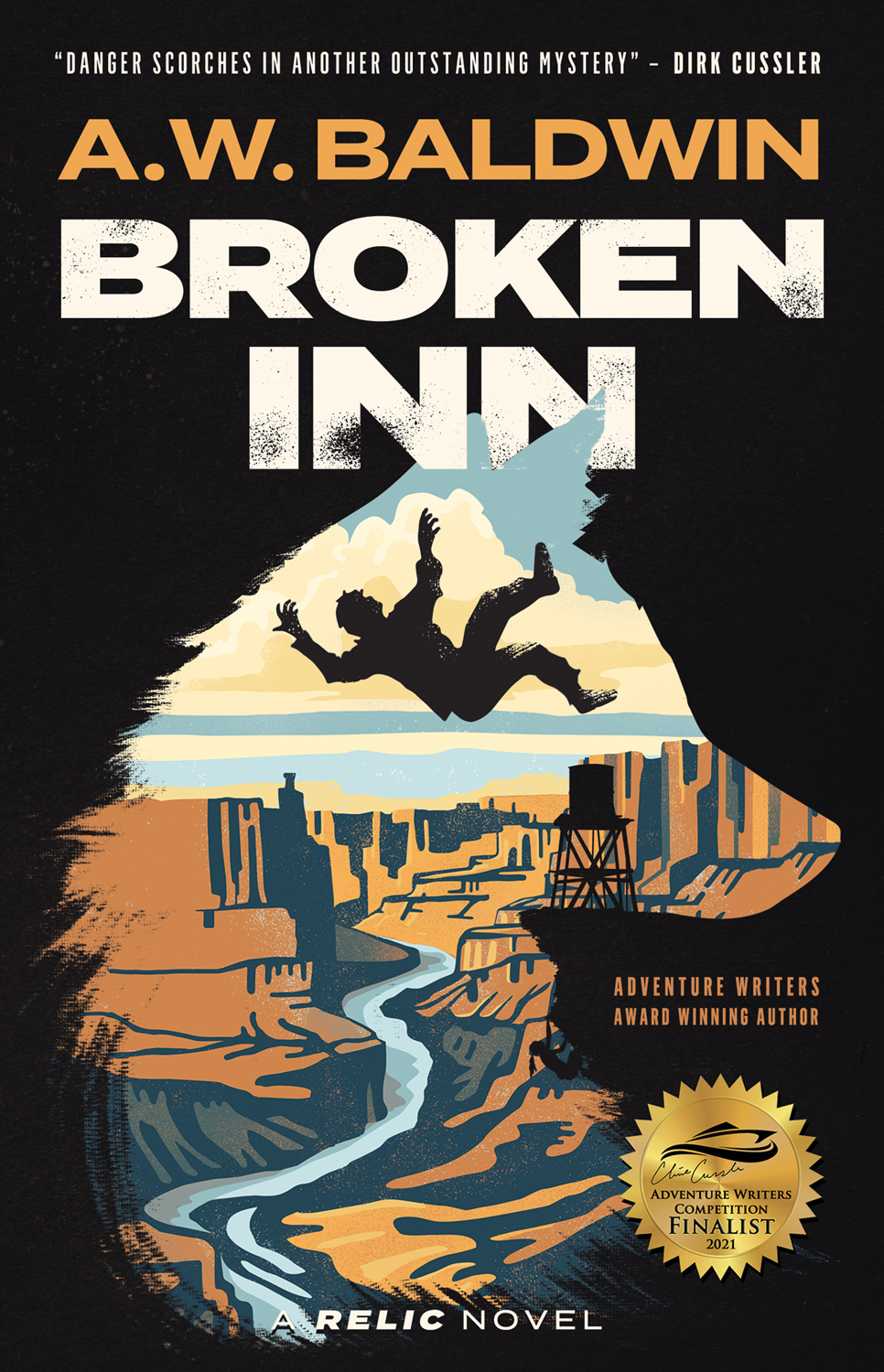 "The desert bakes while the danger scorches in another outstanding mystery by A.W. Baldwin."
New York Times Bestselling Author Dirk Cussler
"The twists and turns of the plot were brilliantly executed...the characters are strong and created with a great deal of care and consideration. I absolutely adored Relic... The action and adventure were absolutely gripping...[it is a] compelling, action-packed story."
Readers' Favorite Five Star Review