A moonshining hermit.   An English major.   A $4 million jewel heist.
When diamonds appear in a remote canyon stream, whitewater rafters and artifact thieves set off in a deadly race to the source.
Brayden, an aspiring writer, works in a Chicago insurance firm with his ambitious uncle when they embark on a wilderness whitewater adventure. On a remote hike, they find their colleague, Dylan, dead in the sand, a handful of gems in his fist. When thieves charge in, Brayden flees deeper into the canyon, where he encounters a gin-brewing recluse named Relic. Brayden's uncle is cornered and cuts a deal with the thieves, but they each have a surprise for the other… and the rafters have ideas of their own about getting rich quick… Brayden and Relic must become allies, traverse the harsh desert, and beat the thieves to the hidden gems. Brayden must confront his uncle about suspicious payments at their insurance firm and what he was really doing at the stream where Dylan was killed…
Can they discover the truth, find the lost jewels, and protect the rafters from grenade-tossing thieves?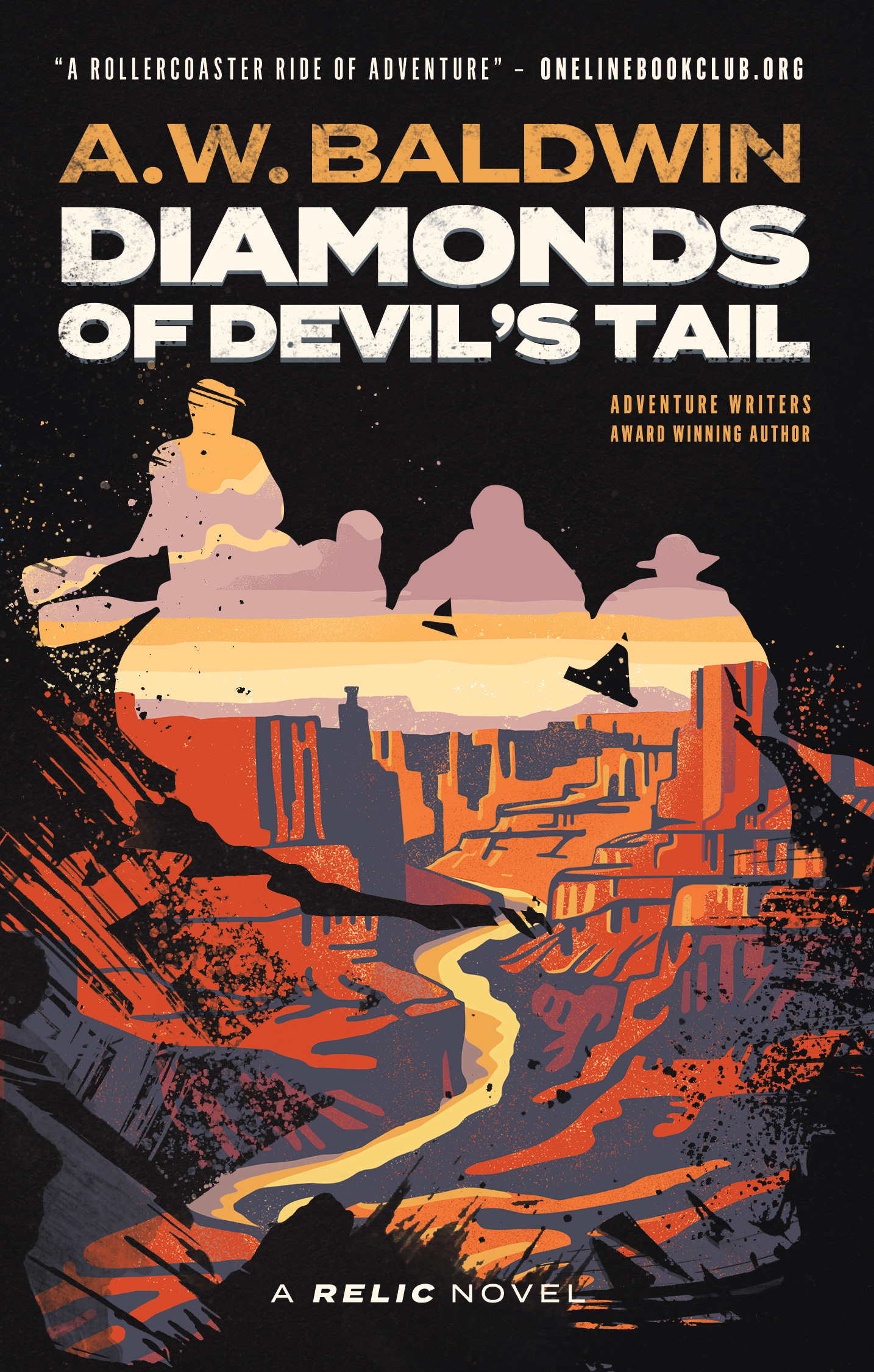 "Another rollicking Relic ride from A.W. Baldwin…a bunch of double-crossing, dirt dealing, diamond thieves run into Relic's trademark wit and ingenuity. Enjoy!"
Jacob P. Avila, Cave Diver, Grand Master Adventure Writers Award Winner
"…an adeptly written thriller…the excitement and tension are superb…the entire plot [is] compelling."
Readers' Favorite Five Star Review
"[Diamonds] kept me enthralled until the very end.
"This book is not your typical 'who done it' crime novel or thriller - it is so much more...[it] takes you on a journey of discovery, both literally and figuratively.
"If you love adventure and being outdoors this book is definitely for you."
OnlineBookClub.org 5 out of 5 Star Review